::. Home .::



K. M. Enterprise is mainly engaged in import, Indent, Supply & Trade of Textile printing Chemicals. We are importing our all products especially from Malaysia, as per Sole Agentship same products are also importing from Taiwan and Japan. The printing chemicals are Premium Rubber White & Clear Paste, Elastic Mixing Paste, Mixing Oriental Paste, Glitter Paste, Pigment Paste, Puff Paste, Foil Paper & Paste, Flock Powder & Paste, Binder, N K Fixer, Oxal, Nylon Fixer and all kinds of Textile Dyes & Chemicals. It is used on fabrics specially T-shirt.
Dear Sir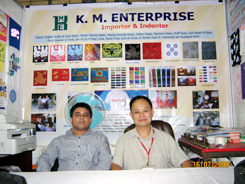 We are dealing our business from minimum 12 years and thanks God now we are leading company for screen printing ink. We are directly importing, Indenting, Trading and supplying to many big companies with good relationship and by maintaining good quality but lowest price. Because of we are importing from direct manufacturer factory and supplying also directly printing factory. So we can maintain quality and can supply by lowest price. We are promising with you, our products are world best(better than Japan & German with another country) by excellent hand feel, high elasticity, high coverage and excellent brightness. Please kindly you can check and compare with us. Confirm they can not touch us by quality. Even though our prices are already half.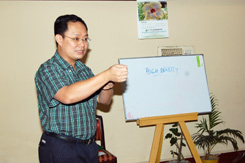 Now we are supplying to Square Fashions Ltd., Apex Spinning & Knitting, Apex Langoury, Matex Bangladesh, Cotton Group, DBL-group, SM Group, Viyellatex Group, Urmi Group, Comfrit Knit Composite, Epyllion Group., Consumer knitex, Mondol Group, Esquire knit composite, Micro Fiber, Thermax Group, Robintex Group, Fakir Knitwear, Fakir Aperals, Oeko-Tex, Asrotex, Fakir Nitibo Fashion, Fakir Fashion, NR Group, Dird Group, Jamuna Group, Bengal Harican, Givensee Group, Asrotex Group, Onus Group, Amex Group, Shahin Fashion, Torag Textile, Screen Line, Liz Fashion, South China, Delta, All in Koria, Nyagra, M M Knitwear, Interstop, Antim, Amantex Ltd., Redisa, Nur Group, Nayagra, Navy Hoshiary, Printex, Mother Print, Labanna Screen Printing, Pickok Design, Knit Consern, Knit Asia, Al-Muslim Group, Alif Trading, Goldtex Limited, Intramex Group etc. and almost minimum 250 companies. Please kindly you can contact with them to check our quality, price and service.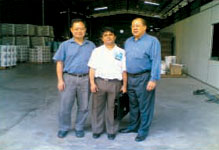 Dear Sir, I have sent our local & import price quotation as attachment file. Please kindly open it. Please kindly accept me, because of this is our standard and lowest price quotation against product quality. Please kindly don't worry about our prices. Because of our all prices maintain & followed up by our origin principle. And the prices are same for all companies. So we can not coat different prices for different company. If you want I can show you every related documents. Because of we are very open for quality and prices.

Our products quality are OEKO-Tex standard and the products must be suitable and pass the all buyer requirements in the world. Our products are completely APEO-free, AZO-free(24 contents); PVC-free; PHTHALATES-free(DINP, DNOP, DEHP,DIDP, BBP, DBP); Havy Metals-free(Chromium,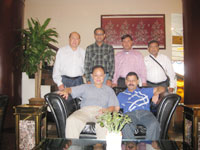 Mercury, Barium, Selenium, Antimony, Cadmium, Arsenic, Lead etc.); Formaldehyde-Free(Without Nylon Fixer ANF-355 and Discharge Agent); PcP-free; TeCP-free; OPP-free; TBT-free; DBT-free; MBT-free; Nickel-free and PH Value(7±1).
Last of all by using our imported products if you suffer a losses I am ready to support you to take over losses and I will be ready to give you feedback. This is promise to you.

N: B: Our technical support is very strong. So please kindly don`t worry any problem. We are always ready to help you by any technical support.